• Mon – Fri 8:30 a.m. – 6:30 p.m. / Sat 9 a.m. – 1 p.m.• Refill your prescriptions by calling us @ 912.489.7979. Have your medication info ready.

Forest Heights Pharmacy: Bioidentical Hormone Replacement Therapy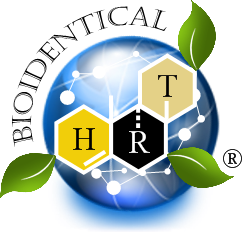 Most men and women over the age of 40 begin to experience hormone imbalance in some way. Throughout our life, we are exposed to environmental and dietary toxins that have a large impact on the natural decline and imbalance of our hormones as we age.
Bioidentical Hormone Replacement Therapy is a process that refers to replacement of hormones that are molecularly identical to hormones produced in the human body. Which lowers the negative side effects that occur with commercially available synthetic hormones.
Luckily, hormone loss and imbalance can easily be repaired. Through Forest Heights Pharmacy Bioidentical Hormone Replacement Therapy Services, we can determine your precise hormone levels and your specific bioidentical hormone replacement needs.
Forest Heights Pharmacy is able to customize the components of hormone replacement based on your distinctive chemistry and physiological makeup. We can even change the dosage amounts of particular hormones within your prescription by adding or subtracting any components that may not work well for you.
Forest Heights Pharmacy Bioidentical Hormone Replacement Therapy Services:
Evaluations- review of symptoms, medical, family and past medical history
Testing- saliva, urine, and/or blood analysis
All natural hormone balancing
Nutrition and stress reduction plans
State-of-the-art compounding lab
Top quality supplements
Top of the line chemicals from certified suppliers