• Mon – Fri 8:30 a.m. – 6:30 p.m. / Sat 9 a.m. – 1 p.m.• Refill your prescriptions by calling us @ 912.489.7979. Have your medication info ready.

Forest Heights Pharmacy: Compounding

Forest Heights Pharmacy offers full-service innovative pharmaceutical compounding. Compounding is the creation of a patient specific pharmaceutical product designed to fit the unique needs of the patient.
Compounding may also be used for other reasons, such as changing the form of the medication from a solid pill to a liquid, or to remove a non-essential ingredient for which the patient is allergic. It can also be done for more personal reasons, like changing flavors or textures of a medication.
Whether you need hormone replacement therapy, have a pet with specialized medication needs, or have allergies to certain medications, our pharmacists can consult with you and create a custom compounded solution catered to your specific needs.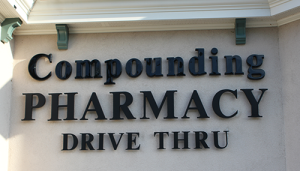 Compounding Services:
Multiple Specialized Strengths
Alternative Dosage Forms
Flavoring
Bio-Identical Hormone Replacement Therapy
Pain Management
Veterinary Products
Auto-Immune Specialties
Commercially Unavailable Products
Ingredients excluded from medications due to allergies or other sensitivities
Combination Therapy
Come see us for a complimentary consultation with one of our pharmacists, and let us help you with all of your medication needs.