Bringing pharmacy and prescription service back to a personal level.
Forest Heights Pharmacy is a family-owned and locally operated pharmacy and boutique in Statesboro, GA. We pride ourselves for our fast, friendly, and reliable service that goes above and beyond to meet all of your pharmaceutical needs. In addition to your favorite local pharmacy, we are a one-stop shop for all of your specialty shopping and gifting needs.
Compounding Lab
Our state of the art compounding lab provides customized, cost-effective prescription solutions.
We offer:
Hormone Replacement Therapy
Veterinary Products
Specialized Strengths
Pain Management
Auto-Immune Specialties
ED Medications
Commercially Unavailable Products
Combination Therapy
Flavoring
Medication modification for allergies or other sensitivities
Pharmaceutical Compounding
Immunizations for your convenience
Skip the doctor's office. Simply call ahead for an immunization appointment, or stop by today for a walk-in flu shot.
The vaccinations we offer include:
Walk-In Flu Shots
Shingles Vaccine
Pneumonia Vaccine
TDAP Vaccine
Convenience Solutions
Forest Heights Pharmacy is a family-owned and locally operated business that strives to address each customer's medical needs and concerns, while offering a variety of personal services for your convenience.
We offer options to improve the live of our clients, such as:
Convenient Drive-Thru Window
Free Prescription Delivery
Bubble Packing
Cash Discount
Best Price Check
Patient Medication Sync
We Ship!
Whether you're shopping for a gift to cheer up a friend, surprising a love one, or buying a little something for yourself, find it at the Forest Heights Pharmacy.
Our boutique offers:
Home Decor
Monogramming
Gifts
Locally made products
Apparel for Women, Tween and Baby
Stop by today and see for yourself the many unique gifts and locally produced products we have to offer.
Our goal is to help you feel better.
In addition to our full service pharmacy, we also offer a variety of over the counter medicines and natural remedies. That way, you can start feeling better, fast.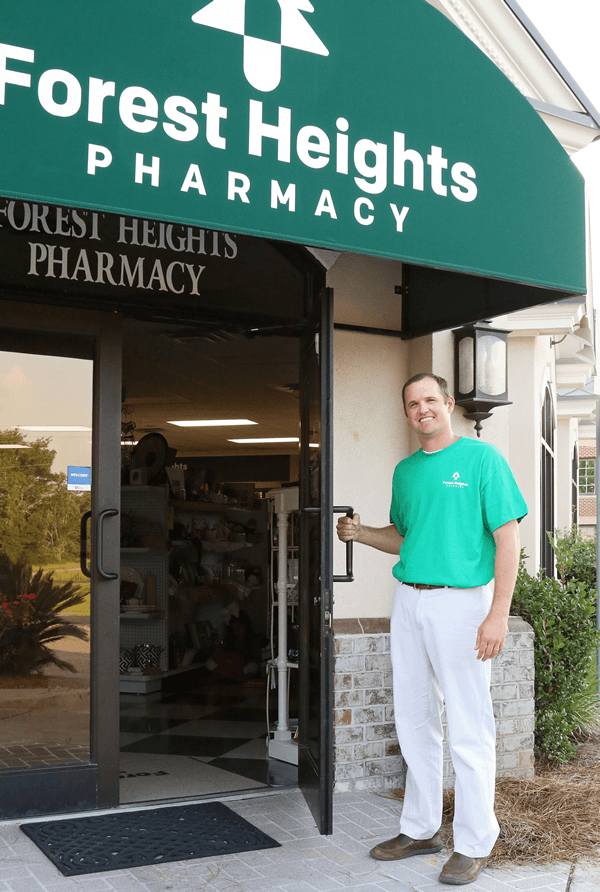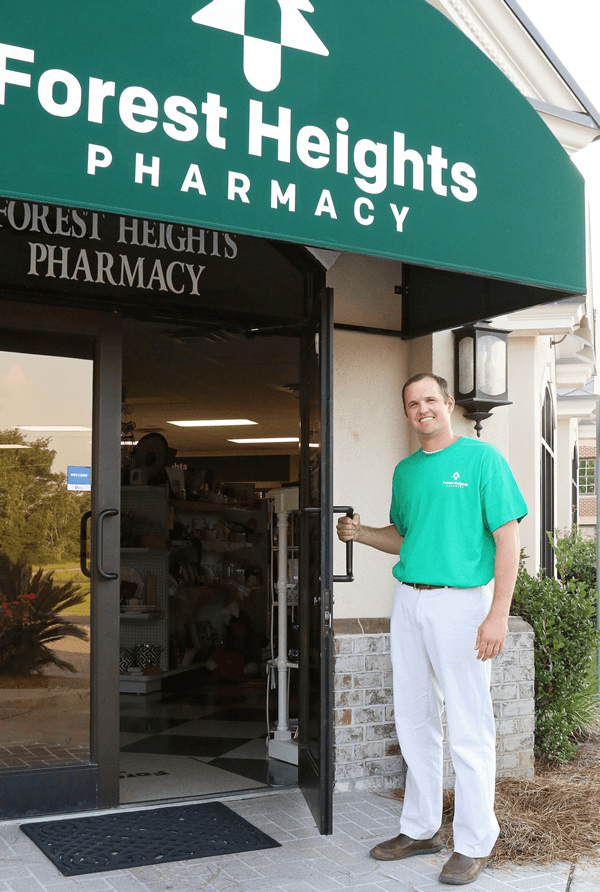 Save money and receive better results.
Come by Forest Heights today, and let us help you save money on a prescription that is made just for you.